The Aukey Special Edition Video Magnifier is the perfect reading support tool for children and adults with low vision. Students will see benefits in the classroom and adults will more easily read, enjoy hobbies, view restaurant menus and see store labels. This personal video magnifier features a durable design and a user-friendly interface that will have you up and running in minutes!
At a cost of just $179.95 after instant savings, the Aukey is a real holiday deal that lets you save money while giving the gift of enhanced vision for someone who is visually impaired this holiday season.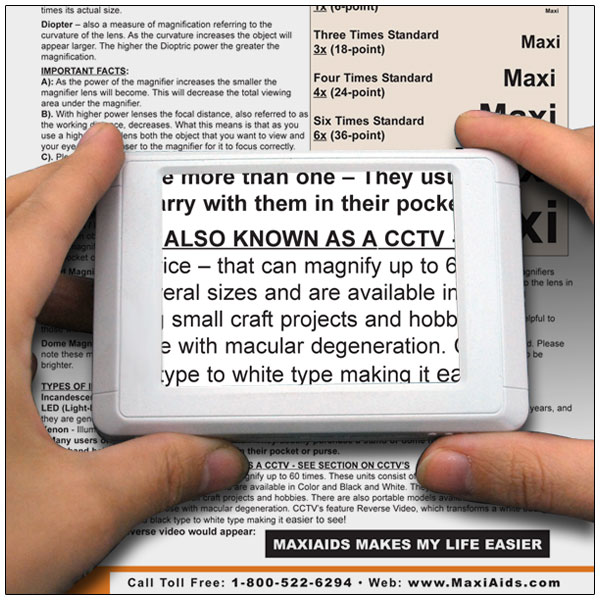 View magnified Color, B/W and Reverse images
Select 1.9x or 13.6x (toggle between 2 settings - no zoom)
User-friendly tactile buttons, easy to use handheld design
Nearly 3.5" (measured diagonally) wide-screen LCD
Built-in rechargeable battery. Charger included.

FREE Stand and FREE Shipping with purchase!
How to order: Simply click on the following link:
Credit Cards and PayPal orders accepted!
Visit www.maxiaids.com for the largest selection of products for independent living at the lowest prices.
Check out all of our accessible gift ideas and tips below: